Here are 4 things i think can happen at WWE HIAC 2018
WWE Hell in a Cell is live this sunday on the WWE network from San Antonio, Texas. The PPV is headlined by a hell in a cell match between Roman Reigns and the monster in the bank Braun Strowman. Oh yea and Mick Foley will be the special guest referee(not sure why). Anyways, WWE has some major PPV's coming up and i think that Sunday night will be used to set up for those events and that's why i have 4 things i think could happen this Sunday at hell in a cell.
Aiden English turns on Rusev
I remember at one point WWE was going to give Aiden a major push but that disappeared and he became a sidekick to Rusev and played a major part in the Rusev day movement. I don't even remember the last time Rusev held a championship but this Sunday Rusev and English will challenge The New Day for the smackdown tag team championship. This would be a classic story of betrayal but also a perfect time for Aiden to branch off and get back in the his singles career. He is money on the mic and a feud with Rusev wouldn't be a total waste, especially if they somehow get Lana involved.  
Rusev Day is popular and it still will be without Aiden English.
Nikki Bella turns on Ronda Rousey
Still trying to figure out who told the WWE creative team we want to see the Bellas wrestle. Unfortunately WWE is headlining a historic all female PPV with Rousey vs Bella( i seriously hope they change that). The event will take place in october and they will start building it as soon as Sunday night/ monday night raw the latest.
Even though she sucks in the ring Nikki Bella has always been a good heel. Expect to see her ring side during Ronda's match. I don't think she will cost her the match but aid her in retaining so she can challenge for the Raw Women's championship at Evolution.
PS….THIS IS NOT A DREAM MATCH MICHAEL COLE. DON'T START THAT MESS!!!!
The Undertaker appears
WWE is doing a great job advertising Triple H vs The Undertaker one last time. The appearances by these 2 men plus Shawn Michaels have been fun to watch but an appearance by the Undertake in his playground would be epic as well. He doesn't have to say anything, him and Triple H can have another stare off like they did a couple years back before Wrestlemania but this time have the Cell come down on them. I wasn't excited for that match before but after last week i definitely am.
The Shield gets all the gold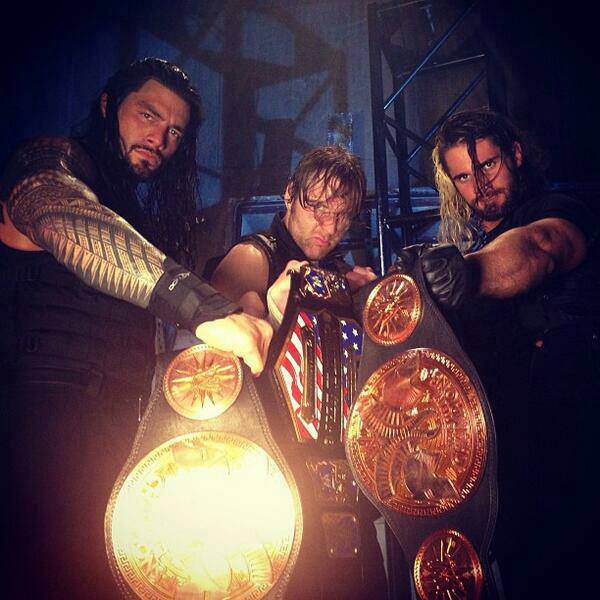 Right now they have the IC title and the Universal championship. Ladies and gentlemen just accept it now, the WWE only turned Strowman heel because he is a bigger face than Reigns. Spoiler alert Strowman is going to lose, WWE wont waste all that hard work they put in on making Roman champion to take it away from him that fast.
Seth and Dean will challenge Ziggler and McIntyre for the Raw tag team titles this sunday, it's been so long since we seen a faction hold all the gold on a show and now would be the perfect time to do so. Vince loves the shield and will do whatever it takes to get Roman over and if that means having the shield hold all the gold on Raw then so be it.
WWE Hell in a Cell will be live on Sunday at 7pm ET and the kickoff show is at 6pm ET. Make sure you tune in on the WWE network and drop some comments below on what you think will happen. You can also check out my predictions for the show here. Thanks for reading.